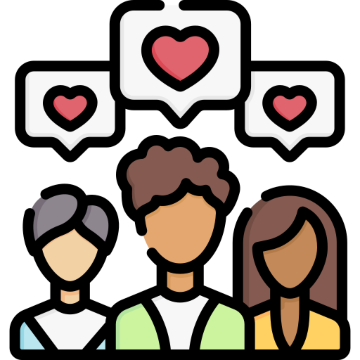 30 Ways To Increase Instagram Followers
There are so many good strategies to increase followers on Instagram, but when you read some influencers' words, one common trait stands out and it is: service.
You serve your followers, not the other way around. A successful Instagram account is not a show for your ego, but a way to help people. If you can do this, find that way, believe me: followers will increase.
Of course, if you also use some good strategies, they will increase faster and be of higher quality!
So, here's how to fast increase the followers on Instagram:
1 - Create an editorial plan for IG
2 - Select the best times for Instagram
3 - Create your own marketing calendar
4 - Use posting schemes to increase followers on Instagram
5 - Build your brand by using hashtags: in comments & hidden in stories
6 - Create an Instagram feed that attracts your target audience
7 - Create expectation in your followers
8 - Produce viral content
9 - Use storytelling techniques
10 - Harness the power of Instagram User Generated Content
11 - Use influencer marketing and affiliations to increase free Instagram followers
12 - Engage your existing customers
13 - Schedule giveaways
14 - Contact niche influencers
15 - Don't abuse Instagram contests.
16 - Sponsor your profile with Instagram Ads
17 - Embed Instagram posts in your blog
18 - Put your Instagram profile where it can be seen.
19 - Build partnerships with other brands
20 - Co-branding and co-marketing
21 - Work with influencers
22 - Organise an Instagram takeover with an influencer
23 - Monitor the performance of your Instagram profile
24 - Use external Instagram Analytics tools
25 - Experiment with follow/unfollow
26 - Start climbing the Explore page
27 - Use geolocation
28 - Focus on medium-term engagement
29 - Take advantage of what's new on Instagram
30 - Exploit apps to increase Instagram followers, and follow Influencer tips!
Finally, to summarise, let's try to answer a few questions that are typically asked when wondering how to increase followers on this social network:
How to get free IG followers?
In order to get free followers, it is important to maintain your feed, establish collaborations with other influencers/brands, organise activities such as giveaways and contests, and above all be active on the platform.
In fact, almost all of the methods seen in this post are free. Apart from using Instagram Ads, very large influencers and bots, growing on instagram for free is the only way: it takes commitment, study, perseverance, a method and patience.
How to increase followers on Instagram quickly?
Probably, the only way to increase Instagram followers quickly is to pay for it: whether it's Instagram Ads or using the services provided by LikesBOOM, you'll have to take shortcuts if you're short on time, because the so to speak natural growth on Instagram is by its nature slow, one person at a time, one post at a time.
How to get to 1000 followers on Instagram?
The first 1000 followers are the hardest: when you're a nobody, how do you get noticed?
You can buy our package of 1K IG followers here. Also it's definitely worth building on what you already have. If you have other channels, invite followers there to follow you on Instagram.
Take advantage of all the free visibility points we talked about. Ask friends in the beginning to follow you and focus on quality, always.
How to get more followers for your ecommerce on Instagram?
If what you want to promote on Instagram is your ecommerce, try to be very creative. The starting point will be to use great quality photos and videos to show off your products to their best advantage.
Ideally, link your website to Instagram to use the Shopping feature and give your catalogue maximum exposure - it's a fantastic tool for ecommerce on Instagram.
In short, Instagram is a great platform for promoting ecommerce and it's worth taking advantage of!