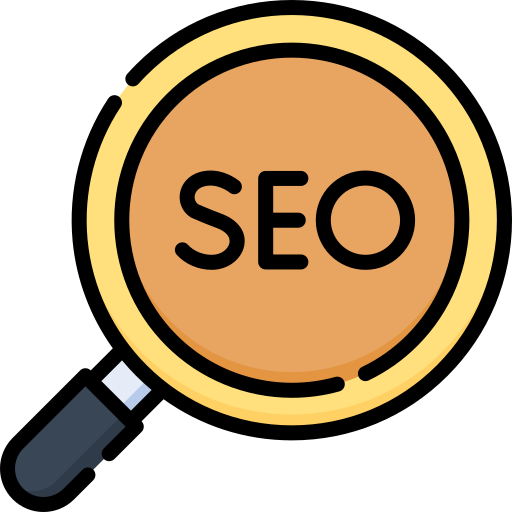 9 Best SEO Tools for Bloggers
Blog writers are always looking to provide exceptional information for their audience. The authenticity and uniqueness of this content decides whether it can generate traffic on a blog.
But that's all the game of leads, and it depends on how much reach you have at your targeted audience, which brings everything down to search engine optimization.
Therefore, we have selected some of the best search engine optimization tools a blogger can use to rank higher among the SERPs. You can create strategies to increase impressions and reach a better audience with SEO tools.
Being a blog writer requires several skills, like understanding and implementing the information in your own unique words. These aspects can become challenging to maintain when so much information is already available online.
Prepostseo online tools can help you stand apart from hundreds of bloggers online. This platform provides a complete toolkit for blog writing services.
Besides the basic writing service, it offers DA/PA checking service and guest posting assistance for a blog collaboration.
Bloggers can use this tool to
- Bloggers can check plagiarism in their content
- Writing unique and error-free articles with no grammatical mistakes
- Find quality backlinks to mention in their blogs
2 - CMS Hub
This tool is an excellent choice for digital marketers and online businesses as it has complete integration with Hubspot's marketing service tools.
This integration allows you to edit the blog and give you insights on how it would look on various platforms.
This online platform features reliable landing page tools that allow you to create search engine optimized blogs. If you're a blogger, this tool is all about it, so use it wisely.
Bloggers can use this tool to
- Offers integrated support with Hubspot tools
- Allows to edit and portray blogs on various platforms in real-time
- Helps to improve the conversion rate by optimizing interactive aspects of your blog
Semrush is a premium quality tool broadly used for keywords research, keyword tracking, and, most importantly, to develop site audits. This tool is beneficial to analyze traffic on a website.
This tool is also valuable for creating marketing blogs to get a better reach against competitors in SERPs. It's an excellent tool for marketing bloggers. Although, beginner level bloggers may find this tool is challenging to operate.
Bloggers can use this tool to
- To find long-tail keywords to get organic traffic on a blog
- Develop site audits and site monitoring service
- Analyze competitors' regional presence for ads composition
Suppose you're looking for a platform that provides all the technical, analytic, and editing services on a single platform. In that case, Softo online tools and calculators can give you this all-in-one service. The majority of its services and features are free, so don't hesitate to give them a try.
This platform offers more than 200 tools to write influential and ranking blogs. You get plagiarism checkers, grammar checkers, and domain authority checking services that help kickstart your blogging career from the intermediate to professional level.
Bloggers can use this tool to
- Use this platform to check plagiarism in their blogging content
- Analyze domain and page authority for getting quality backlinks
- Beautifying a blog's interface to give it an attractive appearance
5 - Blog Ideas Generator
Are you running out of blog writing ideas? Use this tool to find the top trending and searched topics against your set of keywords.
Go to the website and type in a group of keywords. Click the 'Give me blog ideas' button, and this tool will provide five different topics relevant to your keywords.
The best part, this tool is free to use. All you need is a set of ranking keywords and some idea about your targeted audience to get started.
Bloggers can use this tool to
- Generate trending ideas to enhance their creativity
- Create a plan for their blogging website based on several topics
6 - EMV Analyzer
EMV analyzer is more like a rating tool for the quality of copywriting. This tool analyzes and scores the emotional persuasion filled in the marketing content.
Since marketing is about selling products and services by compelling customers' attention, this tool will score your blog based on your paragraphs or sentences' inspirational words and phrases.
Bloggers can use this tool to
- Optimize the emotional strategy for marketing
- Make exciting and attractive content for readers
- Analyze their content social and SERP reach
7 - Keyword Planner
If you're looking for a free and easy to use tool for keyword research, you won't find a better option than Keyword Planner. As it says in the name, this tool allows you to perform keyword research and helps build a content strategy accordingly.
This tool is specifically designed to be used with a Google Ads account. This tool is highly recommended for beginner level marketing bloggers. This tool provides complete information on keyword volume and ranking.
Bloggers can use this tool to
- Increasing organic traffic on their website
- Finding ranking keywords for their blog
- Perform keyword analysis of ranking blogs and websites
8 - Grammarly.com
Probably every kind of writer is familiar with this tool. It's the essential piece of every blog writing that scans our text for any errors or grammatical mistakes. Users can manually correct any spelling mistakes, poorly paraphrased sentences, and use of prepositions in the passage.
The premium feature of Grammarly unlocks the clarity check and plagiarism checking part to evaluate the quality of blogging content.
Bloggers can use this tool to
- Write blogs free of grammatical mistakes
- Check plagiarism of their content
- Evaluate clarity, engagement, and delivery of their blogging content
This tool performs as a content analyzing tool to evaluate your article. It is also a great tool to keep an eye on your competitors. This technique can help you to build an optimization strategy for your website. This tool also allows you to create a content promotion strategy by suggesting collaborations with influencer bloggers.
You can utilize this tool to create compelling headlines for your articles. This tool also considers the credibility and ranking based on its social shares on popular online platforms.
Bloggers can use this tool to
- Monitor their competitors' activities by analyzing their website
- Assists in performing content research on the relevant topic
- A valuable tool to perform brand or product hunting
Conclusion
Blogging is not simply writing about a specific topic under some authentic knowledge. The idea is to gain traffic on the blog so people can interact and share our content.
These tools discussed in the article can help beginner-level bloggers improve their writing and content delivery quality to add value to their blogs.