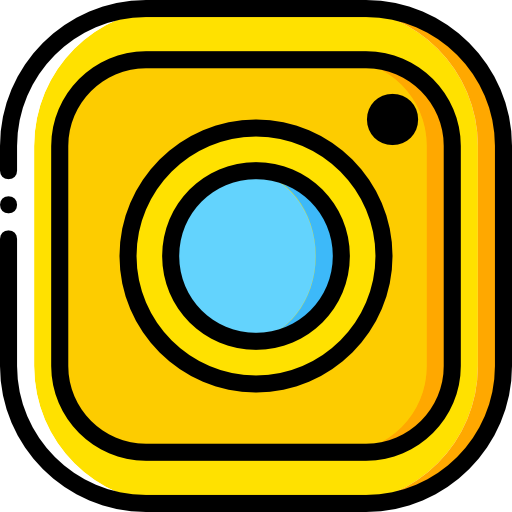 Beating The Instagram Algorithm
Everything you should know about the Instagram algorithm: what it is, how it works and how to beat it. The Instagram algorithm decides what content is viewed by different users.
From statements made by Mosseri, head of Instagram during Creator Week, there is not just one algorithm but many more, at least one for each section of the platform.
The ranking signals of the Instagram algorithm
The Instagram algorithm, according to a statement released by the company itself, analyses three main categories of data. Let's see them below.
Relationship
The algorithm assumes that people who have interacted with your account in the past will be interested in your new content. So, when it decides whether to show a post to one of your followers, it evaluates your relationship:
• Do you follow each other?
• Do you send each other messages and comment on posts respectively?
• Are there tags in your posts for that person?
• Are your posts ever saved by the user?
If you have an audience that is loyal, consistent, and engaged with your content, the Instagram algorithm will recognise this.
Timeliness
The Instagram algorithm also assumes that the most recent posts are the most important to people. While Instagram insists that all content will, at some point, show up in a user's feed, the freshest content is often placed higher in the feed.
For a brand, this means that to improve Instagram coverage you need to post when your audience is online.
Interest
The algorithm's job is to give people what they want. By tracking user affinity and identifying what's in a particular photo or video, Instagram knows how to get the right content to the right person.
For a brand it means creating content that is truly appealing to its target audience so that the algorithm can show it. There are no shortcuts to defining your niche, developing a consistent ToV and telling stories of value to people - you have to test to find the right path for you.
Other ranking factors
In addition to these, the company mentioned three other ranking factors that influence organic coverage:
• Frequency of use, which is how much your followers open the Instagram app. If you have followers who enter your feed 10 times a day, they are very likely to see your post compared to people who check Instagram twice a day. People who don't open the app often end up with accumulated content and that's where the algorithm will make a natural selection.
• Following, i.e., how many people are followed by an account. This logic is very similar to the previous one: users who follow 1000 accounts lose many more posts than those who follow 100.
• Session time: if your followers spend quality time on the feed, they are more likely to see all available posts.
With Creator Week, a conference held in June 2021, Mosseri goes into even more detail about how the various algorithms that govern the sections: Feed, Explore and Reel work.
How the Instagram algorithms work for Feed and Stories
In terms of the posts, we see as soon as we open the app, we know that the content is from people we follow and interact with frequently.
The algorithm analyses the information of the post and also of the person who made it. A particular note is the temporal sphere of this analysis, in fact the posts of Creators with whom we have interacted in recent weeks will be evident.
So far, it's all quite understandable: do we comment and like a particular person in the last month? It will appear in our feed and the Stories will be even closer.
The algorithm of the Explore section
Here we enter into mechanisms that are very useful to know for Creators, in fact this section is dedicated to show the posts of those we do not follow, a great opportunity to reach new potential Instagram followers.
The algorithm will see how other users, similar to us, have interacted with a piece of content to understand if it could be interesting for us. For example, if we interact with profiles that talk about marketing, it is very likely that other profiles will appear in the explore section. However, this is mainly influenced by the people who already interact with that post.
A practical example: I have a travel profile and at some point, I create a post about tourism marketing. If my followers follow me for inspiration and not for training (they are not other marketers, they are looking for travel information) and they interact with this post, it will not magically be seen by other marketers in the Explore section because the category of those who have already interacted is quite different.
It is important to choose the type of content: if our target audience often interacts with videos, Instagram will promote these in the Explore section.
Entertainment through Reels: how the algorithm works
For Reels it is important that the content is very entertaining and will tend to show Creators that we don't follow but that have other elements in common that we have already interacted with, such as: the music chosen, the quality of the video, the popularity (even of the author). This means that even if our profile is dedicated to information, we could create more "entertaining" content with Reels to intercept people who do not want information at that moment but to be entertained, in order to get the first contact with them.
Why did Instagram abandon chronological order?
The official answer is that with chronological order, users were missing out on too many posts. In reality, Instagram has become very similar to Facebook, offering more visibility to sponsored posts and rewarding companies' investments in advertising (the platform's main income).
Nothing wrong with this. This strategy is necessary to monetise and was first followed by Facebook with the inclusion of its algorithm several years ago. In addition, when you have a certain number of users subscribed to your platform, it is a fundamental step to avoid too many posts not being seen, thus losing participation from creators.
Tips for beating the Instagram algorithm and gaining more visibility among users
Once we know how the Instagram algorithm works and understand that the order in which photos appear in the feed is anything but random, let's look at how to get more visibility among users.
Quality and exclusive content
It sounds trite, but it's not at all. Often on Instagram you see photos (not only of private users, but also of companies or freelancers) of low quality, perhaps blurred, dark and without any logical sense. Quality is what always rewards, and with a strategic analysis at the base you can understand what to do to impress your followers.
An example of this is the account of Andrea Antoni, a graphic designer from Friuli. Have you ever heard of @stailuan? The "guy" who goes around with the Pantone swatch taking photos? His story and his photos have been featured in several newspapers, including international ones, and have made the rounds of the entire planet.
The creation of quality and exclusive content has allowed him to gain considerable visibility, so much so that today there are numerous clones on Instagram trying to follow his same strategy (without the same results). A very simple creativity, but one that has a real effect. Sometimes you just need to sharpen your wits a little.
Try carousel posts
Although Instagram's algorithm doesn't explicitly prioritise carousels, posts that get more engagement are rewarded with more organic coverage.
According to statistics, gallery posts make up 17% of content in the feed and, according to Hootsuite research, get three times more engagement and 1.4 times more coverage than traditional posts.
They are great for going into detail about a product or capturing more nuances of the same topic, but also for explaining trivia, historical facts and more.
Use video
Since 2017, it has been said that the current one, is the year of videos. Let's say that videos get more interactions than images, but of course they have to be original and well-made. Video content marketing is NEVER the new thing of the year, on the contrary, it has already been the subject of study and experimentation for quite some time.
Since the length of Instagram videos was raised to 60 seconds, it has become more popular and has opened up new avenues for companies to study and experiment. There are many things you can do in 1 minute, and if you have an underlying strategy, a winning idea, and a smartphone with a good quality camera, you can even attempt to edit a DIY video. There are a number of apps for making videos with photos (such as Quik Video, Animoto and many others) to create engaging slideshows for all users.
Create effective Call To Action
A good Instagram marketing strategy starts by studying and analysing the needs of potential followers. As mentioned above, one of the basic factors on which the Instagram algorithm is based is user interaction.
In order to get quality comments (which are much more important than likes) you need to create effective and engaging call-to-actions for users. The first thing to do in order to achieve good results and encourage users to click the follow button is to include a clear call to action in the space dedicated to the Instagram biography.
To get interactions on individual posts, however, they need to be accompanied by a call to action, which can be a request for an opinion, an answer to a quiz-style question, and so on.
Depending on the type of people following your account you can define which invitation they respond to best, so you can create effective calls to action for them.
Test new features, e.g., Reels
It seems that Instagram's algorithm is increasing its coverage of Reels so that more people will see and use this new feature. Although Instagram has never said it explicitly, the aim is very clear: to catch up with the success of TikTok.
Posting a Reels is definitely not a guaranteed way to improve organic coverage. However, posting a great Reel will likely expose your account to new potential followers and gain you more engagement.
According to Instagram's @creators account, Reels are currently selected by humans who decide which ones to give more visibility to. The company has given clear posting guidelines, including:
• don't recycle watermarked TikTok clips,
• take verticals,
• using filters, effects, music and more to make the video more entertaining and appealing.
Is all this enough to beat the Instagram algorithm?
These are not absolute laws or definitive strategies: everything has to be tailor-made according to the needs of your audience. Another plus, in addition to the above, is the regularity of publication. It is very important to have a well-defined editorial calendar, depending on the days and times when the posts get the most interaction.
Another way to gain visibility is to create dedicated Instagram Contests or Video Contests, because if they include a vote to win a prize, users will feel encouraged to share in order to be voted by their network of users.