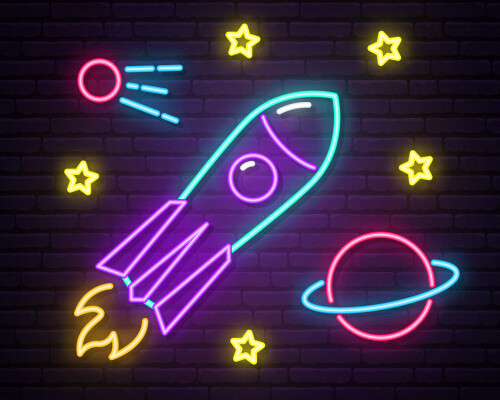 You Have a Business? Boost it on Social Media Platforms!
If you have an existing business, social media is a powerful tool to leverage. The advantages are too numerous to mention here but let's start with the main ones.
• Building brand authority and credibility.
When people see your brand active on social media especially replying to customers and posting original content, you appear more credible. Interacting with your fans and customers demonstrates that you care about serving and satisfying your customers, and that promotes brand loyalty and causes people to want to talk about your brand more.
The plus side of having people talking about your brand and doing mentions on social media is that it helps you beat the algorithms. Not only does word spread about your brand, but it also enables you to avoid suffering the rage of ever-changing algorithms.
• New growth opportunities.
Social media is one of the best places to find growth opportunities. A lot can happen when your brand is visible and thriving online. You'll find people reviewing your products, tagging you, creating user-generated content all for free. You'll also find volunteers who want to become your brand's ambassador and other companies pitching partnership ideas because they recognize how strong your brand and audience are. The possibilities are endless when you leverage social media, and you've got a great product or brand.
• More inbound traffic.
If you're not on social media, then it's likely your inbound traffic is limited to the people who are already familiar with your brand. Unless you're running direct ads to your site, it's going to be tough getting substantial traffic to your website. So, if you have a website (whether you have a brick and mortar business or an eCommerce store), it's imperative to build a solid social media presence. Each social media profile you add to your marketing strategy is a gateway to your website.
Each post is another opportunity to acquire new prospects who could turn into customers. So even if you only have TikTok content, think of how you can start syndicating that fresh content to as many other platforms as possible - as long as it matches your target audience.
• Brand Evangelist.
Having your own brand/product evangelist can boost your revenue. Social media is a great place to gather enthusiastic and vocal people who love what you offer and spread great stories about using your product or experiencing your service. By nature, these super fans tend to create more super fans. By creating an online environment on social media where these individuals can receive special treatment (fun interaction, product testing, etc.), you'll create evangelists who will draw in more attention, leading to revenue and opportunities.
Regardless of where you choose to boost your business, make sure to do it wisely because it makes all the difference. Go where your ideal audience hangs out.