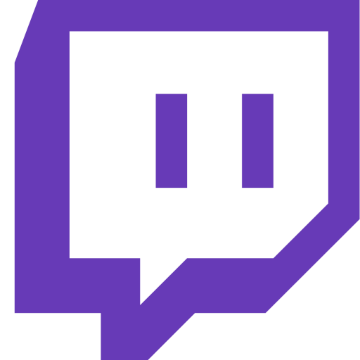 Creating a Discord Server For Your Twitch Community
Discord is a social tool that gamers use to build their community within Twitch. It's free and offers voice chat channels as well as text making it super convenient for streamers. Once you create your server, you can divide it into channels to separate whichever topics your community will engage in. The server can be public or private (private servers are for closed communities and the public ones are for anyone allowing larger groups to gather and share their interests, use custom emotes, and dedicate moderators to ban unwanted members).
A major benefit of setting up your server is that it allows you to interact with your viewers off-stream, which will help you grow your channel faster. You will have the ability to interact in real-time, form a genuine connection with your community and have a dedicated space for your growing audience. Think about it this way. You can only be live on Twitch during a stream, but with Discord, you can be engaging and nurturing your audience 24/7. That's how brands are built on social media.
Many streamers use Discord to do things like movie nights, off-stream game nights, and other events. It's also pretty helpful when setting up multiplayer games both on and off stream.
How to get started:
You can sign-up for free on Discord by downloading the Discord app for Desktop or from your mobile device's app store and just follow the instructions. You can choose to use your username from Twitch or change it to something new, but since you're using this to grow your channel, I suggest keeping the same name and profile picture for branding purposes. Then follow the steps below to create your first server.
One. Press the +Plus sign button on the left sidebar of the interface.
Two. Choose the "Create" option to go to a screen that will allow you to enter your server's details.
Three. Select your region and a logo for the server.
Four. Name your server.
Five. After you create your server, go into your settings and set up the verification levels and notifications settings.
Pro tip: Set it to @mentions only so that you only get notified when it's important.
Once your server is live, you can add stream integrations as well. You can use bots like Nightbot, Muxy, or whatever else you prefer to your server to help you moderate the communications. For this, you will need to open your Discord and click the User settings icon next to your name. Select "Connections" and then click on the Twitch icon. If you're logged in to Twitch on your computer, it should auto-populate your account.
How Discord can help you grow your community and some best practices:
Most people are looking for a place to hang out online with their favorite streamers and friends without having all their communication exposed on Google, and that's precisely what Discord will offer you and your fans. Because it's more controlled and private, this real-time chat nature of the platform makes the connection more intimate and genuine.
Another benefit is that by setting up your channel, you don't need a big following to be heard or build loyalty. It allows you to just hang out with the people you want to hang out with and interact with them in any way you want, whether it's through voice, text, images, video, or whatever else. With Discord, you can set up an announcement channel to promote new products or anything else you'd like to share with your audience, and everyone will get the message. So, the more people value your ideas, the easier it becomes to create affiliate marketing sales. There's no reliance on algorithms, reach, or any of those technicalities with Discord because it's an independent third party that cares more about the community and the creators.
When you set up your first server, be sure to start with a welcome channel. Also, remember to be authentic and hold the right intention. Discord is not an advertising platform. It's a hang-out spot.
You should also pick one of the bots to integrate so you can track users' activity patterns and engagement. That will help you learn about peak hours, best-performing topics, etc. With this information, you can capitalize during the right time frame to do a plethora of activities ranging from basic conversations to tournaments. Just make sure not to add too many bots or moderators. If you already have enough followers, consider assigning some roles for your community members to help you run the server. The more users join, the more you'll need some support from other members who can help with questions, concerns and even keeping the energy of the channels high. Use the same process you did with mods within Twitch by going for people who resonate with you and those that are highly engaged and active within the server.