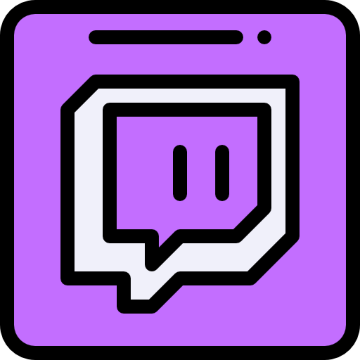 How Do Algorithms Work on Twitch?
Twitch holds an ocean of "live" content, which by default makes it more chaotic and harder to sort out since everything happens in real-time. Still, compared to YouTube and Facebook, the algorithm seems to be pretty straightforward. Maybe too simple? There have been many complaints from streamers who felt the platform favors larger channels, making it hard for smaller ones to grow in terms of audience and revenue. But things have shifted a lot recently.
Previously it was only listed highest to lowest number of views. Now they're a bit more sophisticated on the platform with the "recommended for you" feature helping users find the streamers who are currently live that are similar to the people the audience already follow and watch regularly. I suppose it makes sense to have a totally different algorithm because it focuses on "live" content. So, the best thing to do is to show viewers the best options they have as soon as they log in. Their main aim is to help viewers stumble upon the right channel and the right community at the right moment when the streaming is going on.
To do this, Twitch uses a form of machine learning that lets the machine work out for itself what viewers are interested in. The system is directed toward certain "features" of streams that we mentioned earlier in the book (audience chat and engagement, etc.) and uses it to determine how important the content is. The more people chat in the channel, the more the algorithm will push for more people interested in the same category to join in and catch the live stream. The AI often categorizes a channel either as "chatty" or "not chatty" and determines which viewer to recommend which channel to as soon as the user logs in. It also takes into account time lapse. If the streamer has been on for a while and you log in, you're likely to be recommended someone who is just starting their streaming or one who is just a few minutes in. In other words, it tries to match the timing of the viewer and the streamer.