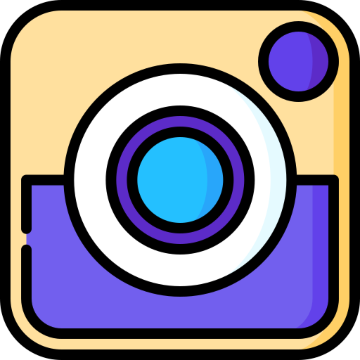 How To Keep Followers on Instagram?
Constantly update your profile. According to studies by several statistical analysis companies, such as Union Metrics, when brand managers decrease the frequency and number of posts, they tend to lose followers quickly. Your followers follow you because they want to see the content you publish; therefore, you should constantly publish new posts, but without exaggerating.
If you want to post more than 2-3 pictures or videos a day, use Instagram's Stories feature so you don't flood your followers' wall with posts.
Communicate with your followers. When posting new content, add a title or short description with some questions for your followers. Try to choose a clever or funny message; the more people who answer your questions, the more popular the post will be.
Always reply to users who comment on your photos. To reply directly to people who leave you comments, put the '@' symbol in front of their Instagram username. This will show everyone that you are an easy-going person who enjoys interacting with your fans and supporters.
Mention other Instagram users in post descriptions. According to a study conducted by Instagram executives, posts in which other social network accounts (e.g. @instagram) are mentioned in the description attract 56% more comments and likes. For example, if you've taken a picture of a person who is not an Instagram user, you might be able to post a picture of them.
For example, if you took a photo while in a restaurant, include the name of the Instagram account in the post description (e.g. @LosPollosHermanos).
If something or someone caught your eye in relation to another user on Instagram, take a photo, then post it with a title such as "This is for you @[user_name]!".
Increase your interaction with your audience to increase your follower count. Unless you are already an established celebrity, it will take time and energy to become one on Instagram. Increase responses to comments, reply using 'Direct Messages' and like thousands of photos!
Organise a competition. If you have a creative and interesting idea and a large fan base, you can grow your group by giving away prizes in exchange for new followers and likes. Choose prizes worth participating in, photograph them and post them on Instagram to encourage followers to like and play. Once the competition has ended, randomly draw one of your followers as the winner!
Encourage your followers to tag their friends so that as many people as possible can enter the competition.
Check the popularity of your site using a special programme. Web services such as Statigram, Websta.me and Iconosquare provide a number of useful statistics to keep track of your popularity within Instagram. If you find that you've lost some followers over a period of time, check out the relevant posts you've made to try and work out why this has happened. Conversely, if you notice a spike in interest when posting certain images, focus more on that type of subject.
Don't beg people to follow you or like your pictures; no one would like to see you humiliated in this way. On the contrary, be patient and over time you will see the number of followers and likes grow naturally.
Be yourself from the very first post. By introducing yourself honestly and stating what you like and what you do for a living, your followers will be much more likely to keep in touch with you.
When a user leaves a comment on your posts asking you to post it on their wall to get more exposure and entice their followers to follow you by asking you to do the same with their posts where possible, always try to be cooperative and helpful.
This type of exchange is very useful for quickly increasing the number of followers.