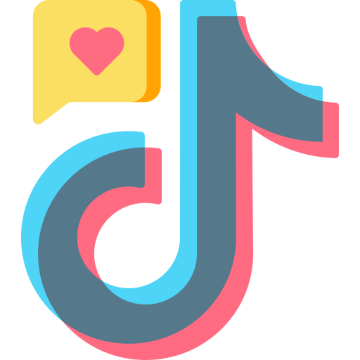 [TikTok] How To Make Money Through Affiliate Marketing
The most important thing is to have a big enough audience in the niche products you want to sell. You can either use organic or paid advertising. If you have a big advertising budget, then you can use the second option. For most people reading this, organic reach is the way to go. Let's see how to make that work.
With organic traffic, as long as you're pushing out great content and growing your following on TikTok, you will see people clicking on your links. That's why you need to set up the following referral links:
• Add an affiliate link of the desired URL to your profile information.
• Promote a coupon code or URL in your video that sends them to the page you want people to go to.
• Add an affiliate URL to your content description.
• Redirect that TikTok traffic to another social media profile, e.g., YouTube, where you can lead them to your affiliate site.
#1: Adding an affiliate URL on your TikTok profile:
Remember, this only works if you have a business or pro account. If you want to have multiple referral links set up, then consider using Linktree. It's free and allows you to add as many links as you need.
Pro tip:
Don't add direct affiliate links. Experience has taught me that blog posts or any other kind of valuable content performs better. So, ensure the affiliate links are contained within the content you offer in the front end.
#2: Use Coupons and Promo codes:
Many affiliated products often have discounts and promo codes that you can easily leverage to get your followers to shop through you. Using the coupon can be as simple as mentioning it in the video content or in the description.
#3: Add a URL to your description:
You will need to copy and paste the link into your video content description, so it might feel monotonous. Still, I've seen many big influencers doing it, so it makes sense to add it as well. At the very least, it increases the chances that someone will not miss getting the link to your affiliate site.
#4: Redirect people to your desired social media platform:
This isn't as straightforward, but it actually works, especially if you have a good following on the other social media platform. Suppose you have more content on the products you want people to buy. In that case, it makes sense to send people to that YouTube or Instagram channel so they can move a step closer to making that purchase as they learn to trust in your credibility. Adding a social media account is actually pretty simple. Just tap on the "Me" icon at the bottom of the screen on the app, then tap "Edit Profile" and simply add whichever profile you want.