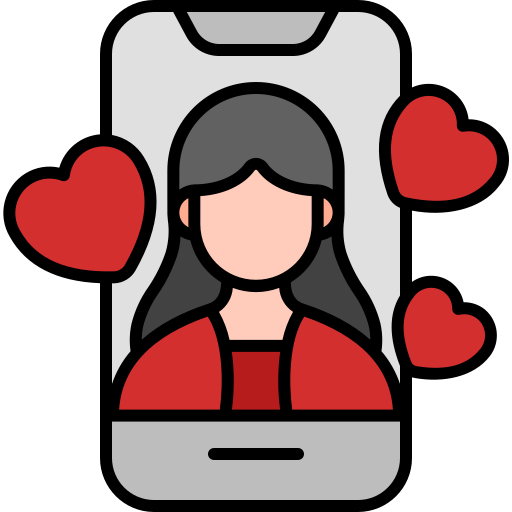 How to Use Facebook for Your Business
Topics covered: Optimizing Content, Using Images, Your Cover Image, Profile Avatars, Timeline Imagery, Posting Links, Using Videos, Go Live, Extended Length Videos, Promoting Your Videos, The Playlist, Diversify Your Content, Ask Questions, Optimize Your Posting Times, Audience Building, Linking to Your Page.
Optimizing Content
Content refers to everything you post on your business page for your followers to see. Many businesses post photos and videos as well as text, since these are the most popular forms of content. Content can make or break a page. You'll need to know what to use and how to most effectively represent it as content.
Posts that are purely text can be incredibly powerful. Because of this, Facebook has launched an option where you post short text using a large font on colorful backgrounds. The larger-than-usual text, on top of vibrant colors and patterns, stands out above the normal chatter on a page.
The most powerful content for any Facebook business page are videos and photos. Adding these to your posts will not just make your post stand out but it will also make your post more shareable. The more your posts are shared, the larger your audience will be and the greater your potential income.
Using Images
Posts that include photos are 20 percent more likely to create engagement than posts without images. If posts include a video, the likelihood of engagement jumps to 80 percent.
Your Cover Image
Your cover photo can have a full display size of 820x312 pixels with a minimum of 399x150 pixels. Facebook allows you to upload a single cover photo. When you are ready to upload your cover photo, simply click the camera button you'll find on the bottom right-hand side of your top banner.
Since your cover photo consists of a single image, it's vital that you are creative to maximize this important advertising medium. Collages can be useful. I suggest you create your cover image outside of Facebook by combining several shots of your business into a single image, then uploading this image. This will give you the ability to play around with the format, making changes until you are satisfied with its appearance.
Profile Avatars
Your profile picture is the small icon that sits on the left of your cover photo. Whenever you write a comment, reply to a comment, or post on your timeline, a small copy of your profile picture will automatically show up.
This image is 170x170 pixels. You can upload a profile picture, by hovering your mouse over the frame of your profile picture (loaded on another site) and choose the option to "upload photo." Then pick your best image and download it to your business page. Even though you can only use a single image as a profile picture, you can update it whenever you feel necessary. You may want to establish a separate photo library where you can store extra cover and profile photos and change them whenever you want to.
Timeline Imagery
When it comes to displaying images on your timeline, there are several options available to you. Each single photo you upload onto your timeline will be compressed by Facebook to 476x714 pixels. This image will appear in preview mode; then, when someone clicks on the picture, they will then get to see the entire image.
If you choose to upload a group of several photos together, they will be displayed in the dimensions of the largest image. Vertical and horizontal photos will usually be loaded together. Since this is dependent on the shape and size, you may find that one will become the main image and be displayed as a larger snapshot than the rest.
If you want, you can let other users post their photos on your timeline. However, you do have the ability to prevent others from posting pictures on your page. To accomplish either permission to post or disallowing other users' photos, select settings, and set the box that enables the function.
Posting Links
If you choose to share a link via your timeline, simply paste the URL into the text box along with your personal message. A 476x249 pixel image related to the linked page will be displayed in a preview format. The name of the page connected to the link will also be shown under the preview picture with a brief description of the page. Once this thumbnail image and description appears, you can delete the URL you pasted.
Using Videos
Video is the most rapidly expanding area of Facebook. This medium provides the perfect showcase for any type of business. Statistics show that videos hold the attention longer than static images, so if you have a choice, use a video instead of a still shot.
It is as easy to upload videos to your business pages as still images. It is possible to load your videos onto outside video hosting sites – such as YouTube – and then link to them, but your business will not reap the benefits of engagement that are available when you upload directly to Facebook, so why would you bother to do that? If you've grabbed your audience's attention in a Facebook video, it's a simple matter to direct viewer traffic toward your website for more in-depth information, to engage with you directly, or better yet, to provide an opportunity to make a purchase.
Go Live
Facebook Live enables users to live stream video to their audience, essentially bringing them into the moment with you. Research has revealed that people are three times more likely to watch a live streaming video than something prerecorded. Businesses can utilize live streaming to include an audience in the broadcast of their special events, product launches, and slice-of-life postings.
Extended Length Videos
Apart from Facebook live, you also have the option to upload pre recorded videos that are more than 20 minutes long, or mini-movies. Most of the time, you'll want to keep your videos short and concise, three minutes at the most but sometimes the situation may call for a longer presentation. If you're publishing an extended lecture, a webinar, or a long musical performance, however, you'll need a longer video.
Promoting Your Videos
As soon as you have uploaded your video to your business page, it's time to start targeting your audience. Just look for the "Boost Post" button that will be located under your published video. When you click on the button it will take you to an additional page where you can select where your Facebook business page is shown and then target it toward a specific audience. This feature allows you to target specific countries and states and select how many days the video will appear, for up to two weeks.
The Playlist
After you have uploaded a suitable number of videos to your business page, you will want to organize them into a playlist. This makes it easy for your audience to identify the videos they intend to view.
Creating a playlist is a straightforward process. Simply go to the video manager and use the option to create a playlist. When you have chosen this option, a box will pop up and you can create a unique name for the playlist and a brief description. Click "next" and Facebook will open a window that allows you to select videos for inclusion in your playlist. Click next and your playlist is ready for use.
Diversify Your Content
People like Facebook business pages because they can stay informed easily. Rather than posting the same type of content each day, your business page will be more interesting to your audience if you change things up. Post something completely different to keep the attention of your followers. Remember, people take in information in diverse ways. Some people prefer to read the information while others are more visual and would rather learn things by watching a video.
Ask Questions
If you decide to ask a question to stimulate audience participation, you'll want to word it so that the answer can be kept to a single word or phrase. Anything longer takes the fun out of the game.
People love to talk about themselves, so you will see the most interaction if you ask your audience to share their opinion or state their preference. You can even ask your audience to help make a minor business decision, like choosing the name of an upcoming product.
Use your audience's responses as an opportunity to interact with people outside of your product-related business. This will humanize your business, making it more attractive to your potential customers. People always prefer doing business with a friend than with a stranger; anything you can do to build a person-to-person connection with your audience will always be to your advantage.
Optimize Your Posting Times
By researching when most of your target audience is active on Facebook, you can choose the most strategic times to post your varied content, thus maximizing engagement with the various sectors of your audience. Facebook's news feed algorithm ranks what the users see based on their previous interactions with your business page, the type of content it includes, and the newness of your post. If an audience member has interacted consistently with your Facebook page and the page is updated to include a video, there is a high probability that your audience member will see the post when the view is refreshed.
Audience Building
Probably the main aim for Facebook business page owners is to find, create and keep building and maintaining their target audience. Social authority is something obtained only by pages with millions of likes, but this does not stop any business from reaching for this goal. The businesses that have social authority and recognition are those national brands and businesses with household names that have been trading for years. The mistake that many smaller businesses make is thinking that the more likes they attract, the more engagement they will have and those likes will turn into purchases. Lots of likes can boost your page's social standing, but many likes do not always translate into dollars earned. But a bunch of likes will give you a social proof, very useful to project a powerful image.
Linking to Your Page
Add a clickable button on your business website that can take visitors immediately to your Facebook business page. The best place to add this link is on the homepage or the most viewed part of your website. If you already receive a high volume of website traffic, you can divert this to your Facebook page, as well.
You can also include a link on any other form of social media you use. The simplest way to provide a powerful signature is to display your name prominently, including your title and your social media links. Instead of pasting a link to your page, try using anchor text that states, "Facebook" and then insert a hyperlink to your page.