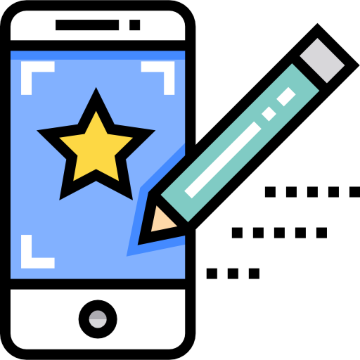 Six Parts of a Facebook Marketing Plan
How to create a vibrant and effective Facebook marketing strategy? A Facebook and indeed social media marketing strategy comes in handy in optimizing your Facebook marketing strategy. In fact, it plays the central role in your marketing endeavors.
If you want success, i.e. you do not want to be like the millions of businesses and individuals who are unsuccessful and unhappy with their Facebook marketing campaign, you cannot overlook the importance of a strategy. Do you think creating a marketing strategy is easy? It is not easy but neither is it hard.
The process of creating a vibrant marketing strategy requires a sober mind approach because it is very involved. I should also point out that a marketing strategy is not a one time event; it is a continuous journey. A journey that demands a "map", the only difference being that you have to cater for change in your Facebook marketing roadmap. Your plan has to be dynamic and robust.
Normally, a typical Facebook marketing plan often has six parts that determine your success or failure on Facebook. We shall look at these steps systematically.
1. Define your demographic or platform.
The first step to creating a vibrant social media-marketing plan is to define your demographic. It is true that different age groups respond to different content and interactions differently. For instance, did you know that half of the people who sign up for Facebook every day are between the ages of 30-55? Your target audience has a profound effect on what marketing techniques you are going to use because different things will appeal to different demographics differently. For instance, if you are a business page, or an individual looking to grow a following on Facebook, who should you target? For a business page, your demographic is most likely people with an interest in what you do as an individual or services you offer as a business.
On the other hand, if your page is dedicated to celebrity gossip, you are more likely to focus on a younger demographic that follows or stalks celebrities. Defining your demographic helps to correctly frame your mind and be in tune with your target market and thus create content relevant to them. Perhaps it is also important to point out that if you approach Facebook with a sales-only intent, your campaign regardless of its vibrancy is dead.
2. Research and then some more...
Have you ever heard of a successful business that got to where it is without investing time and sometimes money? There is none. Research also plays an integral part of your strategy. Research means you have to check out what your competitors are doing, how they structure their campaign and ads. It also means that you have to research your demographic. What do they like reading when they go online? How do they access Facebook; via mobile or via computer? This is very important because it helps you define the rest of your campaign and dedicate your time where it matters most.
3. Define and set your goals.
What are your goals for using Facebook? You must consider this very important question before we move on from here. By using your Facebook page, what are you after? Is it sales leads? Is it inbound web traffic? Or are you simply looking to create a community and interactions? Most businesses will be after inbound web traffic and sales leads, while most individuals will be after interactions. Either way, it is something worth considering because it creates a sort of scale. How so? Because when you define your goals, you will learn when you have achieved them.
As a business, some of the goals you may want to achieve using Facebook is to create a brand, create a vibrant and social community of people with an eye for the products and services you offer, or to market some services and generate sales leads. While defining your goals, you need to be explicit and succinct as is earthly possible. Additionally, you must ensure that the goals you define for your campaign are feasible. This means that they are not over the top. An over the top goal is one that is unachievable within the specified time.
4. Allocate your resources and budget.
Regardless of the method you opt to use while marketing your products and services as a company, you have to allocate enough resources. This means that whether you intend to use paid ads or not, you have to cater for the labor. If you are a company or a business, you have to state who will be in charge of social media marketing. Depending on your marketing expenditure, you need to decide how much money you are going to use on Facebook marketing. This cost may include hiring a graphic designer if you are not very good at creating a logo, hiring some content writers if writing is not your cup of tea and promoting Facebook ads and posts.
5. Chart your implementation map.
Your research is ready. You have also defined your demographic and set goals and budget, now it is time to reconcile everything into an easy to follow map. I should point out that this map is something you should write down in a business plan format. This means that other than defining your goals, resources and budgets, you also need to create a timeline. For example, if your goal is to gain 1000 likes in a specific time, you have to define how you intend to do that. You also need to set up a posting calendar. Luckily, Facebook lets you schedule posts. This means you can write a post today and schedule it for publishing later. This is important because unless you define your posting and interaction, you or the person working the campaign will get addicted to the addictive side of Facebook. Your plan should also include your long-term social media marketing plans as well as success measurement benchmarks.
6. Implement...tweak and re-implement.
Most businesses think that Facebook is an instant market place. They (the business) create a marketing plan but do not allocate enough time for implementation. Therefore, they end up changing their strategy month after month, which ends up hurting the plan itself. While tweaking the plan is important, you should always allow for implementation time. After implementing and analyzing, the next step is to change what is not working with other strategies; perhaps some you pick up from your competitors.