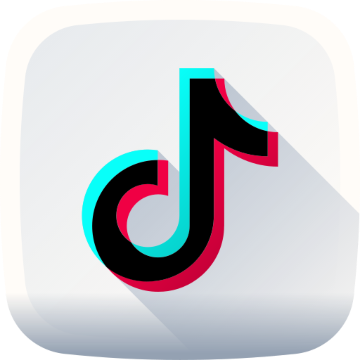 The Best Performing Niches on TikTok
• Lip-syncing
The most popular niche on TikTok (in fact, the genre that launched its success online) is lip-synching. Most people use TikTok to make videos of themselves lip-synching to their favorite songs or scenes from their favorite movies. The key is to add a unique flair and your personal twist to this competitive niche.
• Dancing
TikTok is all about music and dancing, so it makes sense that the most famous niche with a ready-built audience will be viewers who love to watch people dancing. You can be a professional or amateur dancer. Heck, you can even be doing dance-offs to famous songs with your grandma, and people will still love your content. There are lots of popular accounts of regular people "trying" to dance to famous tracks. It's hilarious, and viewers seem to enjoy the authenticity of such content.
• Comedy
This has to be my favorite part of TikTok. I enjoy catching Trevor Noah's comic rants about politics and our society in general. Kevin Hart spent his first several months literally creating content on TikTok where all he would say is "let's do a TikTok video" to whoever was around him. And he would comically shoot the entire 15-second video "trying to do a TikTok." Most of it was so funny. It didn't even matter that there was no substance to the content. Thousands of people still viewed and liked his videos. You can make clips of yourself either testing out jokes or just doing something funny. You don't need to be a famous comedian or have a Netflix comedy special. If you can make people laugh, hit record and let the show begin.
• Fashion
Are you naturally great at putting outfits together? Are you currently in school studying fashion? There's an audience waiting for you on TikTok. People love seeing daily outfits and getting fashion advice. If you like being a little edgy and creating "cool" looks that you would wear if you were part of a certain movie, this is definitely a niche for you.
• Cooking/baking
If you enjoy cooking, this can be a great niche to get into. You might already have a YouTube cooking channel, so this would be a great addition, but instead of long videos of preparing and cooking the entire meal, you simply make short segments and snap them together over some cool music. Then you link the recipes in your profile!
• Arts and crafts
This is another growing niche on TikTok. People enjoy watching videos of how to draw or craft something, especially the process entailed to get to the final product. You can do it with painting, sketching, sculpting, pottery, or anything else you're passionate about. Make it a montage or do a time-lapse of yourself drawing or making something and post it into your account. The creation process can be the entire content which makes things feel more intimate and authentic. Then you can send people to your shop or wherever you showcase the final products.
• Fitness
Although fitness is broad, we'll consider it a niche, and it is trending on TikTok. Share your tips on getting toned arms and sculpting a six-pack, or share your extreme sports passion with people, and you'll soon be amassing a loyal audience.