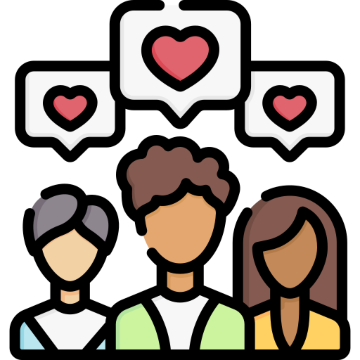 The Three C's of Social Media Influencers
Are you prepared to up your influencer game? Do you want to be one of the big boys in your industry and attract the highest-paying sponsors? Then you must concentrate on THREE golden rules: the three C's... They are...
Content
Being an influencer is all about producing incredible content. It doesn't matter if you're on Instagram, YouTube, or TikTok. People watch because they want to be inspired, informed, or entertained, and your content does just that.
This is also important for networking, obtaining shout-outs from other influencers, and locating sponsors. The higher the quality of your content, the more people will want to be associated with your brand.
So, how do you create incredible content? It's all about understanding your value proposition once again. You must understand why your target audience responds to what you're doing and what they hope to gain by following you. Once you've mastered that, you'll be able to tap into that emotional hook and keep bringing them back.
Community
Community engagement is critical for Instagram influencers and other social media users. These are social networks, with the word "social" being the operative word.
That is, these platforms are intended for communication. If you publish content but do not respond to comments or messages, you are not utilizing the channels as they were intended.
Start actively responding to your audience and engaging them, and they will feel as if they know you. This gives them a greater sense of ownership and belonging to your brand, which is ultimately what distinguishes true "fans" from passive followers. Even close friends!
This is also the best way for an influencer to sell something: the "soft sell." Assume you're selling $1,000 per session of life coaching. Instead of forcing it down people's throats, you post images of yourself living your best life and casually mention that you offer life coaching. People will contact you to inquire about it, at which point you will spend time talking with them, getting to know them, and determining whether or not you can assist them. Only then do you outline the program and the cost, at which point they're sold. As an influencer, this is how you can successfully sell truly "big ticket" items.
Connection
Finally, you must connect. Success as an influencer is as much about who you know as it is about what you know, and if you can collaborate with other big influencers in your niche, it will give you a leg up and help you get to the top faster.
Associate yourself with the brands that people adore, and you will one day be one of them! Of course, if you want to find those sponsors, you must also put yourself out there. Don't just sit there and wait for them to come to you!
If you follow these steps exactly, you will become a powerful influencer!