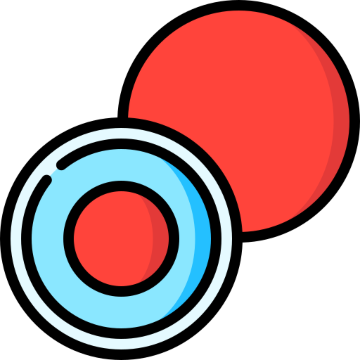 Three Main Ways To Make Money on TikTok
Depending on the platform you chose to be on, there can be various ways to generate passive income, including affiliate marketing, becoming a consultant, and selling informational products. But for TikTok, let's focus on the three best strategies that are proven to work.
#1: Influencer marketing
Every social platform has influencers. These influencers often get approached by companies to promote their products, services, or the brand itself in hopes of generating sales. TikTok is doing a great job creating and growing an environment for massive influencer marketing opportunities.
For companies looking to gain brand exposure and engagement, working with influencers seems to be a great strategy for various reasons. First of all, instead of spending weeks or months analyzing the app and its audiences to determine what content will be interesting, these bigger companies prefer to work with an influencer who has a decent following, videos with high engagement, and a visible track record of reaching TikTok audience.
It's also a great way to limit the time and resources needed to create their videos because they can get the influencer to create quality content for them. So, this can be an excellent opportunity for you, but you will need to have an audience and demonstrate your ability to create great content.
#2: Sponsored content
Sponsored content is premium content that a sponsor will pay you to create and distribute on your social media account. Sponsored content is an ad, but it usually doesn't feel like it because it naturally fits the environment. For example, if you're a gamer and a gaming company hires you to sponsor their brand and a particular video game, that would qualify as a sponsored ad. It wouldn't feel intrusive for your viewers because you already create content around video games in the same genre.
Sponsored ads are great, and companies love them because it adds to the user experience instead of disrupting it. It makes the brand feel trustworthy and credible because they place it alongside other things your viewers will enjoy, and you, as the account owner, are responsible for the execution of the content. This type of content is mutually beneficial because you get funded, and the brand gets access to your audience, who could potentially turn into buying customers.
The mechanics of this are simple, and if you do an excellent job of sharing sponsored content, you can earn a great income from it. Take the example of Loren Gray, who in 2019 earned $2.6 million after landing a major Revlon deal where she creates content for the company's TikTok account and Revlon-sponsored posts for hers.
#3: Selling your own branded merchandise
Another passive income opportunity is selling your own line of products. These can be as simple as T-shirts and coffee mugs to entire makeup line products, all of which have proven very profitable on TikTok.
You do, however, need to have a wildly popular account on TikTok with lots of engagement and followers. You should approach selling products the same way you would any other business venture. Do your research, be smart and make sure you're profitable as early on in the game as possible.