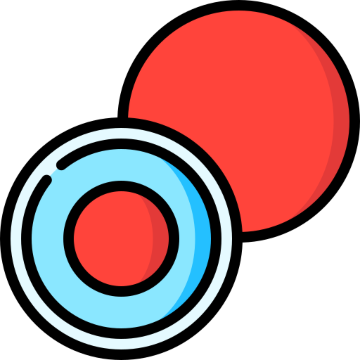 TikTok Monetization, The Complete Guide!
As TikTok is becoming so popular, one question arose quickly: "Can you make money on this thing?" Yes, you definitely can. Although TikTok is not built specifically for monetization and to bring income streams to its creators, this platform is super commercial-friendly. Many creators have earned a living by using this platform creatively.
How Much You Can Earn On TikTok
TikTok statistics showing it's excellent for monetization
TikTok is the most promising platform for affiliate marketing and content creation. App Annie has forecasted that there are 1.2 billion monthly users on TikTok. Here are some exciting stats that prove its great monetization capabilities:
- $1 billion creator fund: TikTok is investing in its top content creators;
- $54 million: global user spending in 1.5 years;
- $5 million: earned by star 19-year TikToker in 2020;
- $25-125 per post: according to Influencer Marketing Hub, this is the estimated earning of a micro-TikTok influencer.
How much can you earn?
If you are thinking of monetizing your TikTok account, you are actually asking yourself: "how much can I make here?" Like other social apps or networks, the answer will not be a detailed 6-figure number. While we are able to speculate with the facts.
Social media experts have estimated that it's likely to get 2 to 3 cents per 1,000 views on TikTok. Let's say you have 300-400k followers, and then you can charge around $350 for every affiliate post. London-based economist Tom Hartmann has published on Medium, stating that the TikTok creators with 100,000 followers are able to make around $500 - $2,000 for sponsored posts. If we do the math, that means the top TikTok influencers can make somewhere between $50,000 to $150,000 for a sponsored video.
We can also estimate earnings by reviewing figures published by marketing agencies. For example, TalentX Entertainment estimates they charge brands between $0.01 to $0.02 for every video view on TikTok.
In addition, Influencer Marketing Hub came up with a great tool for better estimating TikTok earnings: TikTok Money Calculator, which allows you to calculate your estimated earnings from your TikTok account.
How much you can earn on TikTok varies, while similar to other social media platforms, it can be very lucrative if your video goes viral. As mentioned, there's a TikTok creators' fund. TikTok wants to encourage creators to make content full-time on this platform. They haven't revealed what the full-time income might look like. However, we can see the idea is that it will be substantial enough to make a living on TikTok without having to work other jobs.
11 Top Ways You Can Make Serious Money On TikTok


#1 Grow You TikTok Account & Sell It
This is already hot on Instagram. For example, a 23-year-old Instagram user, Ramy Halloun, has made $30,000 per year from flipping Instagram accounts. This method can be replicated on TikTok.
To begin, find a niche and start making interesting content in that niche. Once you grow your accounts to a certain level of engagement and followers, you can reach out to those brands in that industry and sell your TikTok accounts to them.
The themed accounts are the easiest types of accounts to sell. It'll be more challenging to sell personal accounts since the new owners won't easily replicate them. With a themed profile, you will be able to find buyers easily. The followers of the accounts are engaging with the accounts because of their themes. They may not even notice the ownership change.
For instance, if your TikTok account is about videos of popular travel adventures and destinations. You will easily sell the account to any business that provides travel services. Also, you can do similar things for other industries like food, fitness, beauty, fashion, etc.
The important thing is to create an account with high-quality content. The better engagement rate and more followers your TikTok account has, the higher price you can sell it for.
#2 Live Stream
TikTok fans are able to help their favorite creators make money without brands. Even though the actual exchange rates can vary with time, the basic system is straightforward: TikTok users can use actual money to buy "coins" through in-app purchases. Then they can use their coins to tip their favorite TikTok creators as a thank-you for making some good live content.
TikTok will pass 80% of the value of the tip onto the creator. What can the creator do with these coins? They can turn the coins into diamonds that can be converted into cash by PayPal. Sounds cool, right? It may not sound like a fortune, but it still can be an income stream.
#3 Live Stream + eCommerce
TikTok is working to build a stronger monetization process to capitalize on its huge potential. One key element of this will be eCommerce. Back in 2019, it has been working on its eCommerce offerings for a while and testing the basic eCommerce links within clips. Bloomberg has reported that TikTok is now developing its live-stream shopping events integrating with Shopify to present product ads in-stream.
With TikTok revealing more new eCommerce choices coming soon to the app, such as "Promo Tiles," you will be able to add promotional alerts, customizable sales, overlaid on the video clips, as well as "Showcase Tiles" that better enable creators to promote products in their uploads directly.
#4 Publish sponsored posts
This is a popular way to make money on TikTok. Based on Business Insider, you are able to make an average of $0.01 to $0.02 for every sponsored view on TikTok. For example, if you have a video with 100,000 views, you will make $1000 in sponsorships.
Once you have built a following on TikTok, try to reach out to brands and provide your services. Don't forget the best part is that you won't need to have millions of followers before you can pitch to brands. If you have a few thousands of engaged followers, you are good to go. Do your research and look for brands that are interested in building their presence on TikTok, and then reach out to them. At the same time, analyze the influencers in your industry to see those sponsors they work with, which will give you a better idea of brands to reach out to.
After you get your list of target sponsors, send them a brief by emailing them. The following are the things you need to include in your pitch:
-> Who you are;
-> What you are doing;
-> What makes you an expert in your niche or industry;
-> Vital metrics, including engagement rate and follower count;
-> What you have achieved. You could share success stories from your previous sponsored campaigns.
Pro tip: as you are just beginning, it's smart to work with those smaller brands first, which can help you build your portfolio more efficiently.
#5 Promoting & Selling Your Own Merchandise
This is probably the most practical way for most creators to earn some money on TikTok. The best part is that you won't need thousands of followers or become a national-scale influencer before selling your own services and products.
The secret is having some other lines of stores or business, and you can use TikTok as a free way to promote and sell your services or products. You can also promote your existing business for sure. Another great thing is that your business can be any legal services or business, whether crafty, nerdy, techy or even a little bit crazy.
For instance, you might have a business selling beauty products. Then you can make creative 15-second makeup tutorial videos and post them on TikTok. Add your promotional advertising, your own products and the way customers can reach you in the last 3 seconds of your videos.
By doing this, even though TikTok won't directly pay you for anything, your business is making thousands of dollars on new customers you are attracting with your videos. (Don't forget to put the videos on your YouTube Channel, Instagram or Facebook Page if you have.)
#6 Affiliate Marketing
Compared to getting sponsored for your posts, one advantage of affiliate marketing is that you are able to earn money from promoting affiliate products or services even without the need to reach those brands directly.
Brands need to expose their services and products. They typically decide what they are willing to pay for: an order, a purchase, installing an app, and more. These are known as conversions.
To do affiliate marketing, you'll need to register on an affiliate network and select the offers you are willing to promote. Every offer has a unique referral link signaling to an advertiser every time a customer completes the action.
You will get paid every time someone uses your link and completes the required action (placing an order, signing up for the course, installing an app, or downloading a trial version.) Popular affiliate markets include:
-> Digistore24.com
-> Clickbank.com
-> JvZoo
-> Cj.com
-> Shareasale.com
#7 Amazon Referral Links
This is another type of affiliate marketing. We introduce it as a separate method here because, unlike other affiliate marketplaces, Amazon usually has a higher standard of choosing their affiliate marketers and requires your application. If you don't do it right, it could end up costing you your Amazon account since they prohibit any linked system that spoofs and obscures them from being capable of telling where a given link came from.
To do this right, use your bio as the primary place where you can write information on TikTok. Yes, your bio can include text, but it won't be clickable. So what can you do?
Focus your bio on one short text string, that is, a shortened URL to your affiliate marketing landing page to make the link sweeter. Then on your affiliate marketing landing page, put your actual Amazon referral links. Don't forget to make sure you have the right affiliate links for your viewers. For example, if you've done a 15-second lipsync of a Justin Bieber song. It probably won't inspire anyone to order the basketball equipment from Amazon from your landing page. Instead, try to inspire them to buy Justin's album directly.
Amazon Influencer Program
This program welcomes you by promising an exclusive URL on Amazon's products. You then can use it to recommend the products to your followers. This is an excellent opportunity if your following is massive enough.
#8 Manage Influencer Campaigns
There are straight-up influencer agencies to serve Instagram influencers already. We can apply this concept to TikTok. You can be the broker or middleman between TikTok influencers and a brand that wants to work with them.
You can charge a service fee by managing both parties, creating the agreements, ensuring the deliverables are all met, and managing influencer campaigns.
TikTok is smart too. Actually, they already have a built-in internal influencer program. Brands will need to pay a percentage to TikTok for brokering the agreement, and it can be expensive. Smaller brands usually will probably prefer to work with influencer agencies to save money.
As an influencer agency, you can help brands strategize, execute, and manage TikTok influencer campaigns. You also will help brands decide the best influencers to work with. Also, you can take it a step further by creating a social marketing strategy in order to meet the brands' goals.
The followings are what you should be able to do if you want to run an influencer agency:
-> Identify high-performing influencers with a good track record;
-> Develop a relationship with top TikTok influencers;
-> Run successful influencer and social media marketing campaigns;
-> Create successful influencer campaigns for various advertising categories, which can help you diversify your income stream.
It does take time and effort to start a reputable influencer agency. It's crucial that you begin your agency right away to get ahead of the curve. The best part is that you don't need to limit your services to just TikTok. You also will be able to run influencer campaigns for other social media platforms.
#9 Management Services
You also can make money by providing management services for TikTok creators. Many creators have millions of followers, and this can happen really fast, even overnight for some of them. When this happens, it's like having a business land in their lap.
This is where you can step in and provide services to help them with their content strategy, manage offers and deals coming their way. If you are good at storytelling, you can definitely apply that to providing management services to TikTok influencers.
#10 TikTok's Creator Fund
As mentioned a little bit earlier, TikTok has introduced their Creator Fund, supporting creators to monetize from the app directly. It's to encourage creators who dream of using their creativity and voices to spark inspirational careers.
What we have known is that the US fund started with $200 million to support TikTok creators, and funds are being distributed over the upcoming year and will continue growing. To be eligible, you must be:
-> At least 18 years old;
-> Having more than 100k followers;
-> Having 100,000 authentic video views in the last 30 days;
-> Constantly posting original content following TikTok's guidelines.
TikTok's creator fund is their latest response to their commitment to their creators. They also outline the following financial opportunities for creators:
-> $50 million Creative Learning Fun, introducing emerging teachers to the platform. This benefitted more than 1,000 US TikTokers who've been affected by the Covid-19 pandemic.
-> To help brands identify and collaborate with innovative creators to partner on paid campaigns, TikTok develops their Creator Marketplace to drive awareness and attract new customers.
These resources significantly impact TikTok creators, allowing them to continue doing what they love and financially empowering them to make positive impacts. The Creator Fund is considered a major step for TikTok to become a reliable income source for TikTok rising stars and their families.
TikTok pays creators and entices them to post more frequently, keeping fans interested and engaged and ultimately growing the platform.
#11 Consulting
Once you become a TikTok pro, and you already understand how someone can take a video that may get a hundred views and help them earn thousands of views, you can go ahead and provide consulting services.
This is an amazing way to leverage your expertise from TikTok and help people who want to be popular TikTok influencers boost their strategy. Of course, you should have the background and the experience first to provide this service. However, once you are there, other people will be willing to pay to have your expertise and experience on their accounts.
If you can help them get influencer agreements or any deals, you can even negotiate a percentage as their consultant. If you are a TikTok expert, there are tons of brands and even individuals that will pay you for your services.
So, if you know how to get thousands, even millions of views on your TikTok videos, why not teach others how to do the same for a consulting fee? This is not a fantastic way to leverage your expertise but also diversify your income.
Sean Young is a good example of a TikTok consultant. He is able to make $10,000 per month advising celebrities and businesses on the best type of content for their brands. You can see that there's money to be made here. So, if you do understand the platform and have a track record for making viral TikTok videos with high engagement rates, try to begin teaching others how to do so to build another income stream.