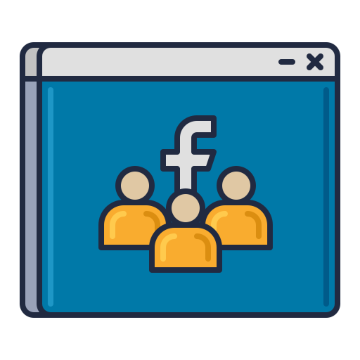 Buy Facebook Group Members
⚡ High-Quality and Real FB Accounts
⚡ No Admin Access Needed
⚡ Lifetime Refill Guarantee
⚡ Confidential Service
⚡ Safest Promotion Techniques
Buy Facebook Group Members,
For Fast Success
Have a Facebook Group and Need More People to Join?
- Accelerate your Facebook Group Growth with The Cheapest Facebook Group Members Supplier!
Features:
Facebook group members only with real accounts.
Guaranteed refill if something goes wrong.
⚡ Start Time: 1 to 24 hours
⚡ Speed: 500-2K/day
⚡ High-Quality Accounts
⚡ Affordable Prices
⚡ No Admin Access Required
⚡ Live Chat 24/7 Support
⚡ Lifetime Refill Guarantee
⚡ Confidential Service
⚡ Safest Promotion Techniques
Your Facebook Group Success Starts Right Here And Right Now!
Increase your Facebook Group Presence, Credibility & Exposure on Facebook and other Social Networking Sites!
Grow your Brand, Company or Website's popularity with our REAL & TRUSTED Facebook Marketing Advertisement Methods.
Why Buy Facebook Group Members?
The main purpose of groups is to assist Facebook users socialize around any topic or community. Facebook groups are no use without members on it and it takes many effort and invitation to get real and interactive members into your group. Why waste your lots of time and efforts growing your Facebook group when we can add real people in your group for you within a few hours for a very small amount of cost. Buy Facebook group members and engage them in your service or activity.
Get More Facebook Group Members!
- Facebook and Social Media Marketing Experts since 2012;
- 100% Risk Free & Money Back Guarantee, Try Us Today;
- Dedicated Customer Support with 24/7 Live Chat;
- Buy Fast and Cheap Facebook Group Members;
- 175.000+ Satisfied Clients Around the World;
- Create & Grow A Successful Facebook Group;
- Multiple Secure Payment Methods Available;
- Improve Facebook Search Ranking Position;
- 100% Real Facebook Group Members ;
- Anonymous & Confidential Service;
- Lifetime Replacement Warranty;
- Safest Promotion Techniques;
- No Admin Access Required.
Role of Facebook Group Members to Online Marketing
Facebook is not solely a fun way to find and reconnect with long lost friends and relatives. This site has evolved to become a very useful networking and advertising tool. Being in Facebook, your firm is exposed to millions of FB users. If you want to deal with homogenous friends, you can form a Facebook group. Then garner a big number of members by buying Facebook group members.
Facebook Group is your dream-come-true marketing strategy. This is what many entrepreneurs learned to capitalize on. The members have one thing in common and this common denominator can be products, services or anything your business deals on.
FB Groups & Facebook Group Members
Facebook group collates specific sets of people and with the chosen setting you can reach, connect and communicate with the members in a single click. Creating a Facebook group is tantamount to building a community. This is a place where specific topics are discussed. Yes! Discussion is the heart of a Facebook group. The conversation is two-way, between your company and your customers and the content is on what the group is about, just your brand or product.
You need your FB group members for the discussion. Without them, the purpose of the group does not materialize. You need more members to have more discussions. The frequency of the interaction can make your group viral which is what you want. You get more internet exposures and your site goes on top of the search engine ranking.
Should You Buy Facebook Group Members?
Indeed you can always add group members. But how many can you get? If you want to be popular, you need the most number of people talking about you and your business. This is the reason why you should endeavor to accumulate thousands of group members on Facebook. You have a very good option in exploring what the LikesBOOM.com site offers. It is legal to buy this kind of group members and enjoy the enchanting social media popularity that makes your company soar to high profitability.
So you can always do it right when you buy a number of group members. Bear in mind that as the administrator of the group, you control the discussion. Everything your group members do will be a status or post in their profile and eventually these will appear in the newsfeed of all their friends. This turns out to be a viral marketing strategy that makes your business known without any additional effort on your part. Your group members' actions do it for you.
Why our company?
Why Use LikesBOOM to Increase Facebook Group Members? We provide services for Facebook, Twitter, Instagram, YouTube, Google, LinkedIn, Pinterest, SoundCloud, SEO (Website Traffic) and more. We are the best, fastest and cheapest social media marketing company, since 2012! We offer full support along the way and will answer any questions or queries you may have.
Whether you are looking to become more popular, gain more customers, increase your visibility or boost your search engine ranking, when you buy facebook group members, you are helping improve all of these opportunities. Boost your credibility, customers confidence, achieve amazing business results and many more!
- Dedicated Customer Support with 24/7 Live Chat;
- Facebook Group Members are 100% Guaranteed;
- Best Quality & Cheapest Facebook Group Joins;
- Grow Your Facebook Group Naturally;
- No Passwords Required;
- Super Fast Delivery;
- Anonymous Service.
Is Buying Facebook Group Members safe?
Absolutely! At LikesBOOM, keeping your account safe is our priority. We only use promotion techniques that are Facebook Approved so your account is never at risk of getting suspended or penalized. We use manual methods 100% of the time that don't violate the TOS or terms of service of these websites. You will Get High Quality, Real and Cheap Facebook Group Members without any worries on your part. Once you order you'll see these in your account. We want you to be happy & feel safe. Our Facebook group members/joins service is the safest in the industry – rigorously tested and optimized. Backed by our 100% Money-Back Guarantee if we're ever unable to deliver. Please read our FAQ for more information.
LikesBOOM.com is a name you can trust!
The more Facebook Group Members you have, the more traffic you will have. The more traffic you have, the more clicks and purchases your company/website/blog could receive. Overall, this process just flat out makes your business that much more successful.
- Buy Facebook Group Members & Explode Your Facebook Presence!
- Real and Active Members for your Facebook Group!